"You Become What You Believe"
My name is Kelley Anderson. I am college student at Arizona State University. I am currently




pursuing my degree in Communications and minoring in Business. I hope to one day




be able to make an impact on the future by starting my own nonprofit organization. I also plan to




play professional tennis when I am done with college. By traveling to different countries around




the world I hope to get a better understanding of what it is like in different cultures. And




use the experiences I gain t

​
o help me in the future with my nonprofit organization.
For More Info check out this presentation
Powered by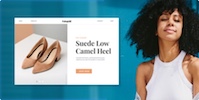 Create your own unique website with customizable templates.